When marketing your plastic surgery practice on the Internet, you may want to consider signing up with a pay-per-click search engine. Pay-per-click search engines, or PPCSE's, are search sites which return search results based on prices paid by the advertisers. Advertisers bid for placement, with the highest bidding advertiser appearing first in the results list, the second-highest appearing second, and so on. Each time a user clicks on a paid advertiser's offering and is linked to their site, the advertiser's account is charged the bid amount.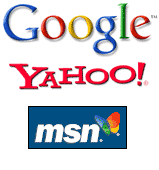 Two of the largest PPCSE's include Yahoo! Overture and Google Adwords. Determining which is right for you can depend on several factors, including price, control, reach and more.
Yahoo! Overture is a very powerful PPCSE capable of reaching a large portion of the Internet. In fact, they claim to reach 80% of people on the Internet. Because Overture has a large network of partners, listings can appear on Yahoo!, Alltheweb, MSN and Altavista. A minimum of $50, which goes toward clicks, is required to open an Overture account. You can choose between self serve services or the Fast Track plan, with the Fast Track plan costing $199. With the Fast Track plan, they will write a professional search listings for relevant search terms to your site. On the downside, Overture requires that you spend a minimum of $20 per month.
Like Overture, Google Adwords is capable of reaching a large portion of the Internet and also has a large distribution. Listings can appear on Google, AOL, Ask Jeeves, and EarthLink, as well as other sites which have joined AdSense. It takes a mere $5 to open an account, though this is just an activation/setup fee and does not apply toward clicks. Bidding starts as low as $.05 per click. On the downside, you may have to wait awhile to get a response from support with Adwords, but this can be a problem with Overture as well.
As for usability, many find Google Adwords to be easier to work with than Yahoo! Overture. Adwords has a more user-friendly control panel along with a conversion tracking tool to help you choose the best keywords to place bids on. The best approach, however, may be to sign up your plastic surgery website with both PPCSE's and give them a trial run, ultimately going with which ever one provides you with the best results.