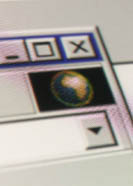 When it comes to plastic surgeon website promotion, the search engines can prove your greatest asset. The majority of visitors to your site will likely find you through the search engines after conducting a search for 'plastic surgery', 'plastic surgeon', 'cosmetic surgery' or some other related term. As such, it's essential that you optimize your site to perform well in the search engines. There are several common mistakes that people make when it comes to search engine optimization. These mistakes can not only hurt your rankings in the search engines, some can even get you kicked out altogether. When optimizing your site, be sure to avoid the following:
Keyword Stuffing. Sure, keywords are a good thing but it is possible to overdo it. Don't attempt to optimize any single page for all possible keywords. Also be sure not to repeat your keywords to such a degree that the text becomes unreadable. Many search engines consider this a form of spam and it can get you kicked.
Non-Relevant Keywords. Make sure that the keywords you target are relevant to your site's theme as well as each particular page. Also make sure that the keywords you choose for your META keyword tags reflect this relevancy. The more precise and targeted your keywords, the more qualified your visitors.
No Title Tag. The title tag is a very important factor for many of the search engines. Your title tag should include your most important search phrases, and they should be listed at the very beginning of the tag.
• Duplicate Headers. Every page on your website should have it's own unique title. As such, make sure that you don't simply copy the title or Meta description of one page and repeat it on all the other pages. Remember that each page should be optimized for different keywords and this must be reflected in your header area.
Splash, Flash, And Where's The Content? Your pages must contain text in order for the search engines to index them. In order for you to rank well in the search engines, that text must be what they want to see. The search engines can encounter problems when indexing your pages if all they see or the first things they see are graphics and flash.