Pay-per-click advertising is a form of advertising in which pay-per-click search engines (PPCSEs) return search results based on advertiser-paid prices. Advertisers bid for placement, with the first in the results list being the highest bidding advertiser, the second on the list being the second-highest bidder, and so on. The advertiser's account is charged the bid amount each time a user clicks on that advertiser's offering and is linked to their site. Two examples of PPCSEs include Google Adwords and Yahoo! Overture.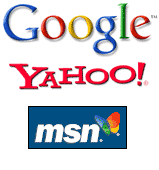 Cosmetic surgery advertising campaigns involving PPCSEs are capable of producing excellent results. However, there is growing concern about one aspect of PPCSEs and that is click fraud. Click fraud involves the repeated clicking of an ad, whether by a person or automated script, without any intention of purchasing a product or service but rather to generate an improper charge per click. This may be done by the website publishing the ads to make the ad campaign appear more effective and thus provide them with a greater profit. A competitor of an advertiser may also do this in order to accelerate their rival's ad spending.
Click fraud is said to be on the rise and concerns have continued to grow. In fact, there are even companies offering specialized PPC Fraud analytics and detection services, which are a good option for anyone with a high ad-spend. Both Google and Yahoo are said to be developing software to look for warning signs and filter out fake traffic. Nevertheless, some estimate that as much as 20% of all clicks on search ads are fake. Further, many of those scamming the system have become very sophisticated, using new automated software tools which mask identifying IP addresses and only clicking during slower periods to draw less attention to the increase in clicks.
Fortunately, there are some things that you can do to help protect yourself and your plastic surgery practice against click fraud. First, though most PPCSEs monitor clicks, it's a good idea to also monitor your ads yourself. The PPCSEs can't possibly keep up with each and every click. There are companies out there who will monitor the activity of your clicks for you and alert you to any activity that doesn't appear normal. If, however, you choose to monitor your ads yourself, you want to look out for the following:
Increased international traffic, particularly from third world countries.
Clicks originating from the same IP address or IP range.
Clicker activity on your site, including whether they're visiting only the landing page or other pages on your site and whether or not they're buying your services or products (keep in mind that not everyone will, even those who are clicking in good faith).
If you do notice any unusual activity, be sure to alert the PPCSE running your ad and provide them with as much information and proof of fraud as possible. You can further reduce your risk of click fraud by keeping away from the smaller PPCSES and those who do not monitor clicks. You can also advertise on the smaller, less competitive keywords as most click fraud occurs with the more popular, more expensive keywords. Though you may not be able to completely eliminate the possibility of click fraud, you can take steps to lower your risk and even fight back if fraud does occur. The risk of click fraud should not deter you from PPC advertising because, regardless of the concerns, PPCSEs are still one of the best online marketing tools today.