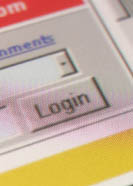 A successful plastic surgery marketing plan should include web pages that are built to turn visitors to your site into actual patients. While this may seem obvious, it's often forgotten. All too often, search engine optimization becomes the main focus. While this is certainly important, SEO only brings people to your site and it's what you do with them once they're there that really matters in the end.
A good plastic surgery marketing plan not only attracts visitors to your site, but also helps them to make a series of decisions that leads them to ultimately becoming your patients. The information you provide to your visitors, the order in which your present it, and your visual presentation can either encourage visitors to contact you about your services or send them elsewhere. The following are tips to help you convert more visitors to your into actual patients:
Consider the actions you want visitors to take. List all of the actions in order that you want people visiting your site to make. Perhaps you want them to read your marketing message or your copy. Maybe you want them to read your newsletter or maybe you simply want them to contact you.
Consider your visitors' decision making process. Think about the decision making sequence that you want visitors to move through before they take action. It's important that you lay the groundwork rather than simply rushing to sell your services. You must help visitors to clarify their particular problem and the benefit in having you provide the solution.
Create a visual structure that moves visitors toward action. Design your pages so that they move visitors through the process of becoming patients. You can use visual cues like size, color and the location of elements to get visitors to focus on the most important message first, then the next message and so on. Make your pages scannable, with important information and links highlighted visually so that visitors can easily pick up on it.
Focus on your visitors' desires. Make sure that you satisfy your visitors' needs by providing them with the information they want. Use copy that expresses your visitors' concerns and that you understand their desires and worries.
Support your visitors decisions. Be specific about your services, providing detailed examples of problems and how you can solve them.
Tell your visitors what to do. Yes, you can tell your visitors what to do and you can be specific about it. All those actions that you want visitors to take and in what order, list them at the top of the page and support this sequence of actions with your page design. You can simply say Sign Up For Newsletter' or Contact Us' and provide the links for them to do so. It's that easy.
Help visitors contact you. Make it easy for visitors to contact you by including your contact information on every page. At the very least, include your telephone number and a link to a contact page that has all other necessary information and a contact form or mailto link.