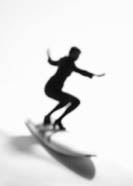 Internet irritants – every Internet user has experienced them. They're the sites with the annoying background music and the never ending pop-up ads. If you use the Internet with any frequency at all, you've no doubt experienced them for yourself. And if you're like most other users you probably do as they do – you simply click your way right out of the offending site.
You want your plastic surgery website to attract people and keep them on your site, not send them fleeing. To ensure that your plastic surgery marketing efforts on the Internet are as successful as they can be, do your best to avoid the following Internet irritants:
Automatic Audio . This includes music, voiceovers, and other recordings that automatically play when a user enters a site. If you must include something of this sort, don't make it automatic, let the user decide for themselves when and if they want to hear it.
Bling . Spinning or animated GIFs, flashing or blinking banner ads, or anything else that makes your site look like Las Vegas at night are best avoided, or at least kept to a minimum. Flash should also be used sparingly or not at all.
Difficult Navigation. Visitors must be able to easily navigate through your site and find what they're looking for. If they can't find what they're looking for, have to click a dozen times to find it, or get lost in the process, they'll simply leave. Use a site map and search feature to help your visitors along, and keep your navigation simple.
Missing Links. Dead or broken links and 'Page Not Found' errors should be avoided at all cost. Regularly check your links to ensure that they're active.
Pop-Ups. Avoid using pop-up ads, especially the multiple ones that pop up one after another after another. As soon as visitors can close all those pop-ups, they'll click right out of your site and never come back. The same is true for moving ads that fly in or hover over text.
Under Construction . Avoid that 'Under Construction' sign and only put up your pages when they're actually ready.
Unreadable Text. Make sure that the text on your site is easy on the eyes. Don't make it too small or too large, and don't use a similar color for your text and background. Dark text on a light background is easiest for reading. Similarly, avoid large blocks of text. Instead, break up your text with lots of white space and use bullets and headlines to highlight important text.