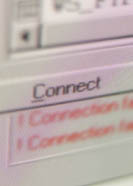 When it comes to plastic surgeon website promotion, or the promotion of any website for that matter, broken links can prove disastrous. Broken links on your website can damage your credibility and professionalism. Further, they tend to irritate your visitors and send them away. However, broken backlinks or links to your site can also prove harmful.
Link popularity has become a big factor in determining rankings in many search engines. The more relevant websites you have linking to your site, the better your chances for a high rank in the search engines and the more visitors you'll get to your site. Ideally, you want to have many different sites linking to many different internal pages on your site. Getting these links, or building your link popularity, can be very time-consuming, and if you wind up with broken backlinks, all that time is simply wasted.
Unfortunately, there are several well-meaning things that you may do that result in a broken backlink. If you move a file to a different directory, delete an existing file, or change a file name, a broken backlink may result. Visitors on the referring site won't be able to follow the link to a working page within your site and, instead, encounter an error page. Those are potential visitors to your site that are now lost. Further, broken backlinks reflect poorly on the referring site and, as a result, on you as well. The referring site is likely to simply delete your link and they may not be open to putting up a new for you.
Of course, this doesn't mean that you can't ever move, delete or otherwise change a file. You simply need to take some precautions when doing so. First check to see how many external sites link to the particular page that you want to change. If there are many sites, it may be best to simply leave the page alone. If it's a manageable number, contact the webmasters of the referring sites and notify them of your changes and the necessary updates they will need to make.