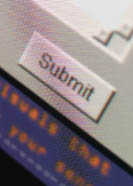 When advertising doctors' offices on the Internet, particularly plastic surgery practices, websites have the potential to become very large. The plastic surgeon's website should include all of the basics, such as office and contact information and the surgeon's experience and credentials. However, it can also be very beneficial to include lots of content about individual plastic surgery procedures, FAQs, before and after pictures, and more. The more content you have, the more likely that visitors will find you, and the more valuable that content, the more likely those visitors will become actual patients.
Unfortunately, the larger the website, the more potential for problems. In fact, one of the more common complaints among Internet users is getting lost within a website. Fortunately, there are ways to ensure that even the most navigationally challenged of visitors aren't able to get lost on your site.
Websites are organized into a navigation system. Often times, this follows a tree structure, known as a navigation tree, with each branch defining different categories and subjects. Many sites also incorporate a search feature. While this can a very handy tool for a large website, it can also run counter to good navigation. Search can help a visitor find the information they're looking for, but doesn't necessarily help them to find it again. That's not to say that your site shouldn't use a search feature, particularly if it's a large one, but you must also make sure that your site's structure is clearly defined to your visitors by displaying your navigation tree.
Displaying your navigation tree allows your visitors to know where they are and to find where they want to go next, while also helping them to find the same page on a subsequent visit. Every page should clearly display where it lies in your site's navigation system and show a pathway back to your home page.
An example would be a page for the complications associated with rhinoplasty. Something like the following should be displayed at the top of that page: Home / Procedures / Rhinoplasty / Complications